Outdoor used brimless channel letter
304# stainless steel return,waterproof led modules inside,lighting from acrylic face.Brimless channel letter is front lit,staying 5 years without color changing.It is high brightness,environmental and safety in used,especially suitable for the outdoor shop front.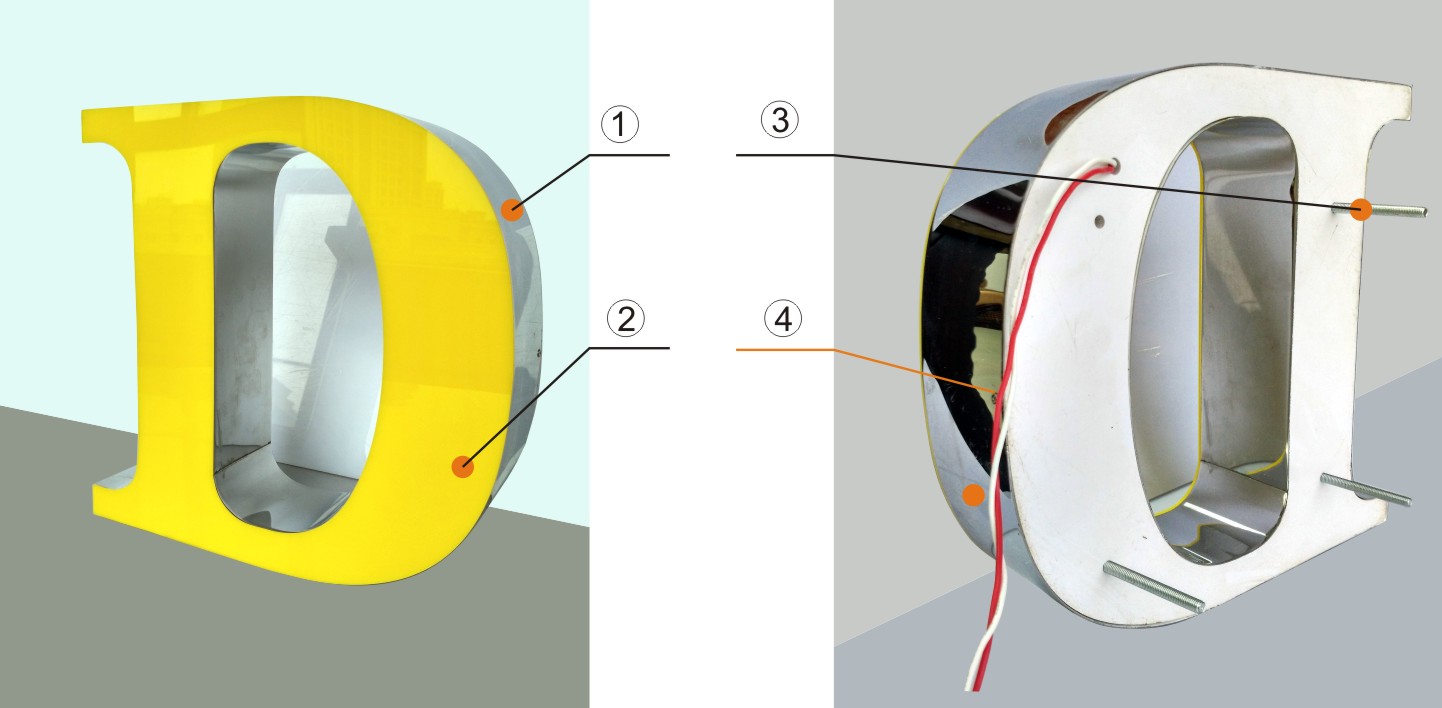 ① 304# Stainless steel return: 1/25" thick,(8/5"--10") deep
Material Options:
1. 304# grade Stainless Steel
2. 316# grade Stainless Steel (Marine Grade)
3. Galvanized Steel Sheet with customized Paint
Surface treatment of the face and return:
1. Mirror or brush polish

2. Power coated: Black,White,Red,Grey
3. Customized Painted
4. Plating: Titanium,18K gold,Rose gold,Copper,Black titanium,Dark Copper, Green Bronze
② Acrylci face: Thickness: 3/10" -1"
Face color: 1.White, Red, Yellow acrylic
2.UV printing on white face
3.Vinyl stick on white face
③ Screw for install
④ Screw to fix the trim cap and bottom together
Surface treatment of metal part:
Mirror polish

Brushed finished

Customized painted

Powder coated

Titanium

Mirror/ brushed

Black titanium

Mirror/ brushed

Rose gold

Mirror/Brushed

Black Gulch-gold




Copper

Mirror/ brushed

Dark Copper

Brushed

Green Bronze

Brushed