How to produce a singage
Production Process
Before mass production, we will talk to each customer and then put customer's idea into design.
We built specialized developing engineering department and production factory to ensure punctual goods supply, which to
enable customer to run a chain store. For each single piece of part, we provide full set after-sales service to keep customers from worries.
We following the next step to produce one signage;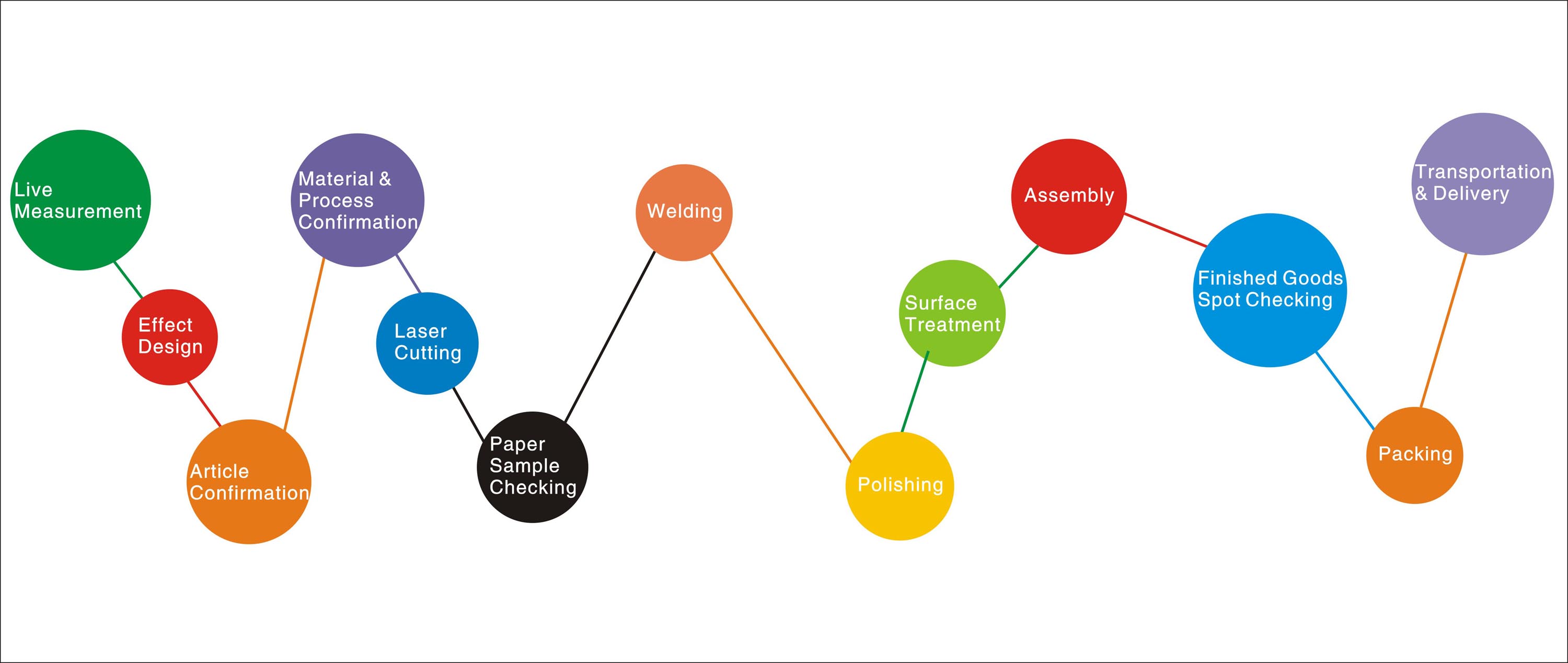 Well Equipment Exquisite Process Delicate Craftsmanship
We own a systematic plant with full-set equipment including big laser cutting machine, slotting machine, plate bending machine, 3D engraving machine, reflow welding
machine, painting room and other professional machines and tools for making advertising signs, which make us one of the handful
professional advertising sign manufactures in China.
Full Inspection Strict Qc Standard
The thought that quality is the life of a company and wholeheartedly service to customers have been implemented by Top craftsman,
which makes each piece of its work high quality. We organize every procedure seriously and manage each worker scientifically.
We test every material of product and apply it once it's stable; we make strict standard inspection to every production procedure;
we do every piece of finish good internal lighting-exam before packing and shipping.
Previous:NO   Next:NO